Trust Me with Your Full Weight di Flavia Tritto è una delle 21 opere in concorso, scelte dalla direzione artistica di The Next Generation, che potrete vedere dal 16 al 18 dicembre in streaming gratuito su questo sito. Fra questi, la giuria composta da Paolo Carnera, Antonella Gaeta, Francesca Leoni, Annalisa Zito, Adriano Valerio e Marco Molinelli sceglierà i vincitori per le sezioni "Cortometraggi" e "Film d'artista".
Trust Me with Your Full Weight di Flavia Tritto
In un tempo sospeso, una creatura si aggira in una terra apparentemente desolata. La sua origine non è chiara (è un'aliena arrivata da lontano o un sottoprodotto di questo territorio?), ma il suo errare è inequivocabile: è mossa da una ricerca esplorativa e identitaria, che si sviluppa in maniere dinamica in risposta agli abitanti millenari del territorio, gli ulivi. Con questi instaura un dialogo di movimenti e forme, un esplorazione profonda che, ciclicamente, si apre e si chiude nel grembo di un ulivo.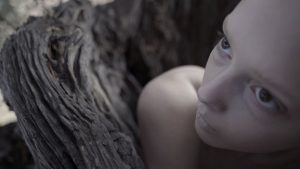 Paese di produzione / Italia
Anno / 2020
Durata / 10'42"
Regia / Flavia Tritto
Performer / Katarina Nesic
Sound / Sami El-Enany